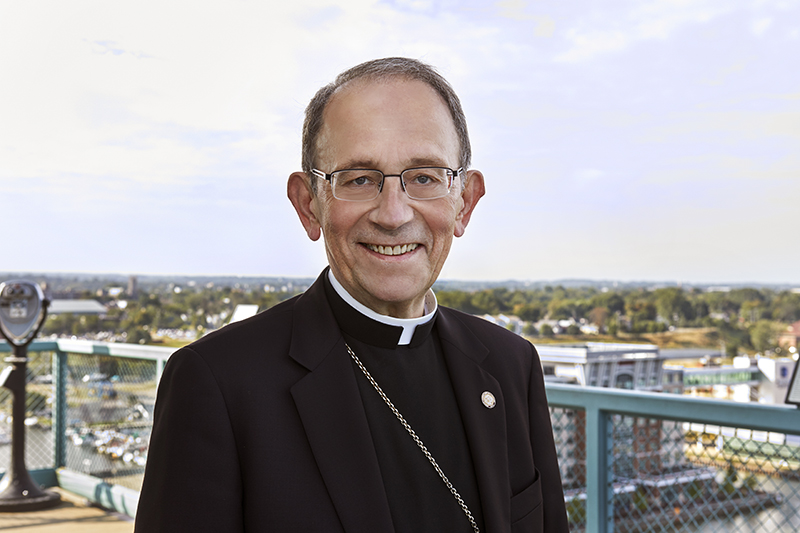 Welcome friends,
Welcome to the website of Saint Michael Catholic Parish in Greenville, Pennsylvania. We have the privilege of serving the Catholic community of northern Mercer County with two worship sites: Saint Michael Church, Greenville and Saint Margaret Mission, Jamestown and in our parish based Saint Michael Catholic School. I hope that your use of this site enables you to find information, build faith, and consider being a part of our wonderful family of faith. Thanks for your interest and know that you are important and cared for.
As Jesus proclaims in the Sacred Scriptures remind us "Corne to me all who are weary and burdened, and I will give them rest." If you too need a place where you can rest in faith and concern, our doors are always open.
May God bless you and your family in His love.
— Fr. V. David Foradori, Pastor
---
Mass Times St. Michael Parish Greenville and St. Margaret Mission, Jamestown
Weekend Mass

Saturday: vigil at 4:30 p.m.
Sunday: 7 a.m., 11 a.m.
(9 a.m. at St. Margaret Mission)
Daily
Mon-Tues-Wed-Fri at 9 a.m.
Thurs at 6:30 p.m
Holy Days

9 a.m., 6:30 p.m. St. Michael
(6:30 p.m. vigil at St. Margaret Mission)
Confessions
2nd & 4th Saturday from 3-3:30 p.m.
No Mass on July 1, 2020
06/26/2020
There will not be a 9:00 AM Mass on Wednesday July 1, 2020.
Miss Emily Zgonc - St. Michael School's New Principal
05/26/2020
Congratulations Miss Emily Zgonc. We are excited to welcome Miss Zgonc to this position as our school principal. Her devotion, leadership, and wisdom will definitely enhance our students, parents, parishioners and community. God's blessings always .
Daily Rosary
05/10/2020
Each evening at 7:30 PM, Dan and Alice Matusz welcome parishioners to join them in praying the Rosary from their homes (or anytime during