Home
»
Catholic Services Appeal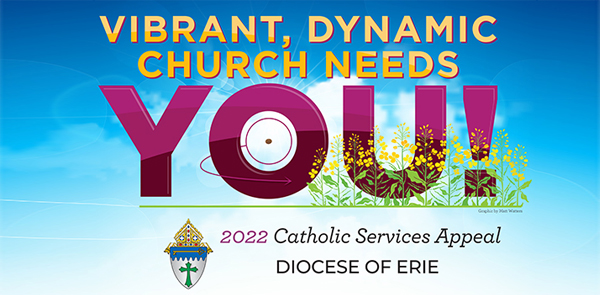 The Catholic Services Appeal (CSA) is the annual fundraising campaign for the 13-county Diocese of Erie.
The CSA reminds us that we are all part of the same Catholic family and that the work of the diocese is the work of the church.
The CSA helps the Diocese of Erie to fulfill its mission to evangelize, educate, serve, proclaim the Word and celebrate the sacraments. No funds donated to the CSA have been or will be used to defray expenses related to the sexual abuse scandal.
---
How to give:

CSA envelopes are available on the Gathering Space table and in the pews. Online giving is available through our Parish
WeShare
website. You can also call Susan Swartzbeck at 724-588-9800, email her at
saintmichaelbiz@gmail.com
, or visit the parish office for more information. Thank you for prayerfully and joyfully supporting this work.
Parish Goal:
$
90,742.00